Football Boot News is the leading football boot news and review website in the UK . The site, which has been running is completely independent – meaning you are assured of the most in-depth and unbiased reviews of the best boots found on the market. We also refer to football boots and soccer footwear.
LEAKED Puma Future 4.1 Netfit 'BALR'
BALR. is a football lifestyle brand founded in 2013 by Dutch footballer Demy de Zeeuw, who has since ended his career. Primariliy using black and white only, the brand "aims to make the life of a professional football player accessible to a wider audience." It certainly has managed to become quite popular among pro players and those striving to become. The Puma Future 4.1 BALR football boots are black with white brandings and a chrome-metallic sole plate. Details include small 'BALR.' logos printed along the laces, a Puma Cat branding on the heel and the 'Life of a BALR.' text on the heel tab. Tech-wise, the boots are the same as the previous colorways released of the Puma Future 4.1 since the Women's World Cup this summer.
Puma Future 4.1 Netfit 'BALR' – Features
evoKNIT: PUMA's knitted design and seamless technology for lightweight, breathable, form-fitting comfort and the ultimate ergonomic fit
NETFIT: PUMA's innovative and customisable net lacing technology for multiple lacing options and optimal fit
3D Havoc Frame for game-changing control
Lightweight RAPIDAGILITY outsole for super sharp bursts of speed
Ultra lightweight TPU outsole with a combination of conical and bladed studs
Colorway: Black / White / Chrome
Price: EUR 200 (GBP 180)
Release date: October 2019
LEAKED THE NEW ADIDAS PREDATOR 20+
Features
Seamless sock construction with molded sock liner
Stretchy, more higher and 'natural' Adidas Primeknit collar
Molded heel offers a snug fit
Price: USD 300 (EUR 300, GBP 250)
Release date: January 2020
NEW BALANCE TEKELA 3.0 SOCCER CLEATS – WHITE / ORANGE / RED
The likely debut edition of the New Balance Tekela 3.0 2020 football boots is predominantly white / light grey with a big N logo on the outstep in red and orange. The instep boasts the New Balance lettering logo also in red and orange.
STYLO MATCHMAKERS HEIRSHIP SIXTY EIGHT REBOOTS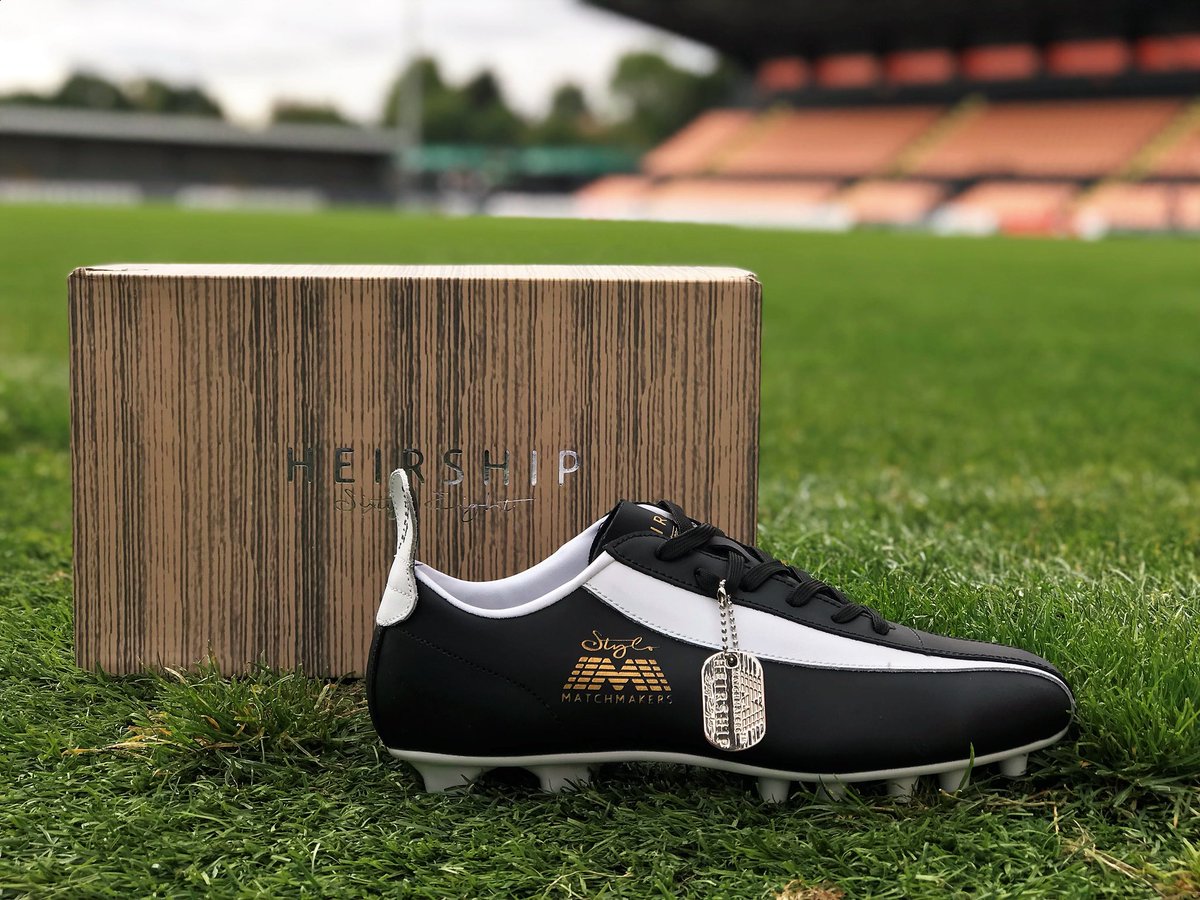 Worn by legends launched in the sixties these beauties were worn by George Best, Pele, Kevin Keegan and the whole host of legends. If you are wanting a high quality retro leather boot check out Stylo Matchmakers
New Adidas Nemeziz 19 + – Features
Laceless construction
Textile upper
Tension Tape for a personalised fit
Split Torsion outsole for optimal flexibility
Agility stud configuration
Colorway: Team Royal Blue / Core Black / Footwear White
Price: USD 225, GBP 180, EUR 220
Release date: Q1 2020
Limited-Edition Adidas Nemeziz Messi "15 Years" Boots Released | 15th Anniversary of Pro Debut
Celebrating the 15th anniversary of Leo Messi's professional debut, Adidas just revealed the white-and-gold limited-edition Nemeziz 19 boots. Based on the recently introduced Nemeziz 19, the boots are predominantly white with a subtle light blue pattern and gold-metallic logos. A crown graphic appears on the instep of the left shoe, with the Messi logo appearing in the same spot on the right shoe. Messi's shirt number 10 can be seen on the sockliner. Adidas Nemeziz Messi 19.1 – FeaturesAdaptable lacing systemTextile upper; Tension Tape for a personalised fi tAgility stud configuration
Price: USD 225, GBP 180, EUR 220
Release date: 19 October 2019
Review of Stylo Matchmakers Heirship Seventy Four
If you were not aware Stylo Matchmakers are back. The English brand have returned to the game after over 50 years of launching the brand in 1966. Stylo Matchmakers were head to head with Adidas and top draw players that include the iconic names of Pele, George Best, Kevin Keegan, Billy Bremner etc wore the "Stylo Stripe of Quality" in the late sixies early seventies. Stylo Matchmakers asked us to review their latest retro boots "Heirship Seventy Four" Model. I must admit I was really interested in trying them as it is not healthy for the football boot industry to have only 2 brands really doing damage. Here is my review: The Leather – Good quality and very thin super soft feel. I really like them. 10/10 The Design – Very Retro and remind me alot of Puma Kings. Love the fact they are a reboot of the 1974 boot. Shame they did not do them in other colours like white, gold and red. 9/10 The Outsole – Very similar to the Adidas Ace 2016 model. Stylo can make outsole as it has no three stipe branding. Also Adidas only have a 3 year design right. 8/10 Verdict – Great boots. If you are wanting a change from Adidas Copas, Puma Kings or Nike Tiempo give them a go. 9/10